School uniform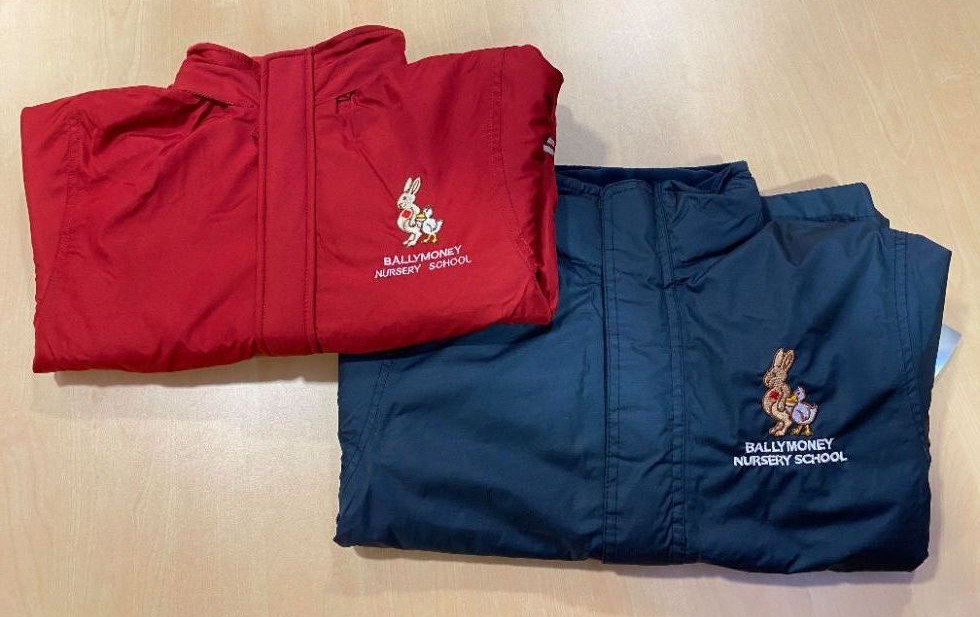 We have a school uniform that children can wear to Nursery School however it is not compulsory. A school polo shirt in yellow/white (£8.50), a sweatshirt (£10.00) and a waterproof fleece coat (£20.00) are available to purchase directly from the school.
In order that the children can become independent and enjoy all the activities in school and also to reduce the need for physical contact from others, it is essential that they wear clothes that are easily washable and those they can manage by themselves when they go to the toilet. The easiest garments are trousers with elasticized waists and upper garments with sleeves that roll up easily. Please try to avoid garments with buttons and belts.
There are many pieces of climbing equipment both indoors and outside so children must have suitable footwear in order to avoid accidents. Trainers or shoes with Velcro fastenings or buckles are the most suitable.
Ballymoney Nursery School | North Road, Ballymoney BT53 6BW | Phone: 028 2766 4367