Reading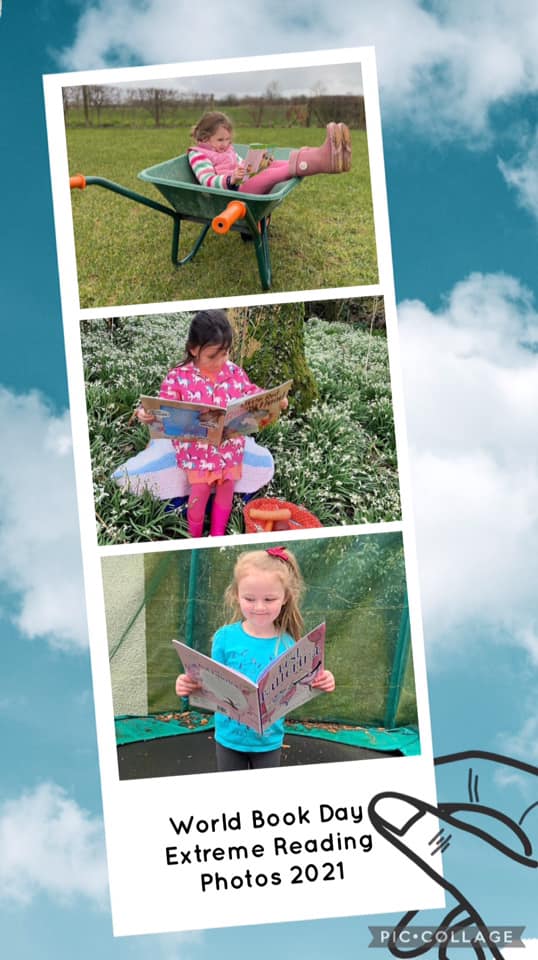 The benefits of reading to your child are:-
Sharing stories, talking and singing every day helps your child's development in many ways.
Through reading regularly to your child, they will learn to value books and will experience stories that will spark their imagination and stimulate their curiosity.
Your child will become familiar with a wide range of sounds, words and language and will be developing early literacy skills, like the ability to listen to and understand words and the ability to focus.
Children who are read to when they are young are more likely to be readers later in childhood.
Reading, particularly at bedtime, provides a great opportunity to have snuggly, one-on-one time that will help create strong parent-child bonds.
Last school year (2020-21) we celebrated World Book Day at home by participating in extreme reading. A sample of some of the photographs are on this page.
Ballymoney Nursery School | North Road, Ballymoney BT53 6BW | Phone: 028 2766 4367