Getting Ready to Learn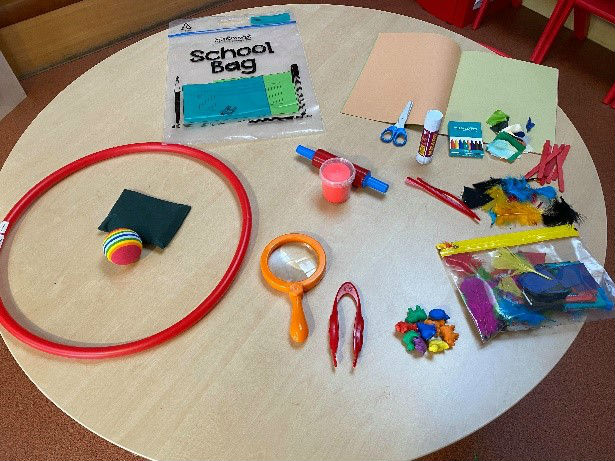 Getting Ready to Learn is funded by the Department of Education and is a pre-school parent programme which we have participated in over the last few years. The programme aims to encourage and develop parental involvement in your child's early learning as playing, reading and talking to your child will greatly increase your child's language skills and how well they do at school. Getting Ready to Learn will increase knowledge and understanding around pre-school development and provide ideas and suggestions for home learning.
We helped do this by on providing reading book bags and physical activity bags that would go home on a temporary basis.
Due to Covid-19, we are unable to send home the book bags or activity bags during the 2020-21 school year. However, we were delighted that we had a successful application and the Getting Ready to Learn team allocated us money to purchase resources to make up a bag of activities that all our children were able to take home!
This school year, 2021-22 we will be sending the book bags and physical activity bags home throughout the year. They will go home on a Monday and come back to school on a Thursday. This will then enable the bags to sit in quarantine for three days before they are given to another class. Therefore, we ask that the bags are returned on time.
Ballymoney Nursery School | North Road, Ballymoney BT53 6BW | Phone: 028 2766 4367