Home learning sheets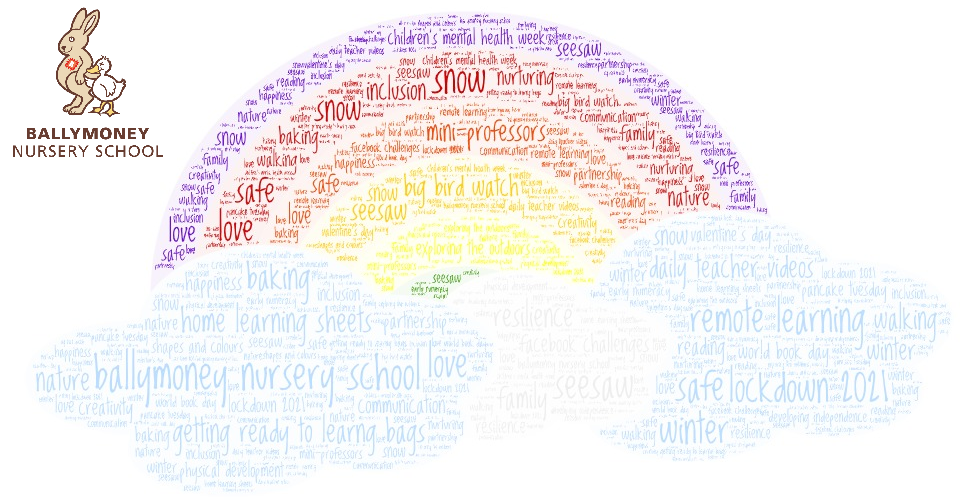 Part of our school development plan is to enhance parental involvement through the use of Seesaw, blended learning and the Getting ready to learn bags. Blended/home learning sheets will be issued at the beginning of every month along with the school newsletter. The activities can be used if a child needs to self-isolate, the entire class bubble needs to self- isolate for 14 days or if you want to reinforce the learning your child is doing at nursery.
Every child now has a Seesaw account and can upload photos of themselves carrying out some of the activities and staff will comment on them during school hours. Please note that for any communication with your child's class teacher we would ask you still to telephone the school to speak with them. In the event that your child's class are self-isolating for two weeks then your child's teacher can be contacted via Seesaw as they will not be in school.
Remote Learning Montage 2021
BNS Remote Learning Montage 2021
18th Mar 2021
Ballymoney Nursery School | North Road, Ballymoney BT53 6BW | Phone: 028 2766 4367